May 2- June 1, 2023.
Tuesday & Thursday, 10:00am- 12:00pm
Locations: Lakeland College
Fee: $10 Application Fee

This English Language class for newcomers to Lloydminster has been funded by The United Way. Thank you for helping us spread change in the community!! You can learn more about the United Way in Lloydminster here.
---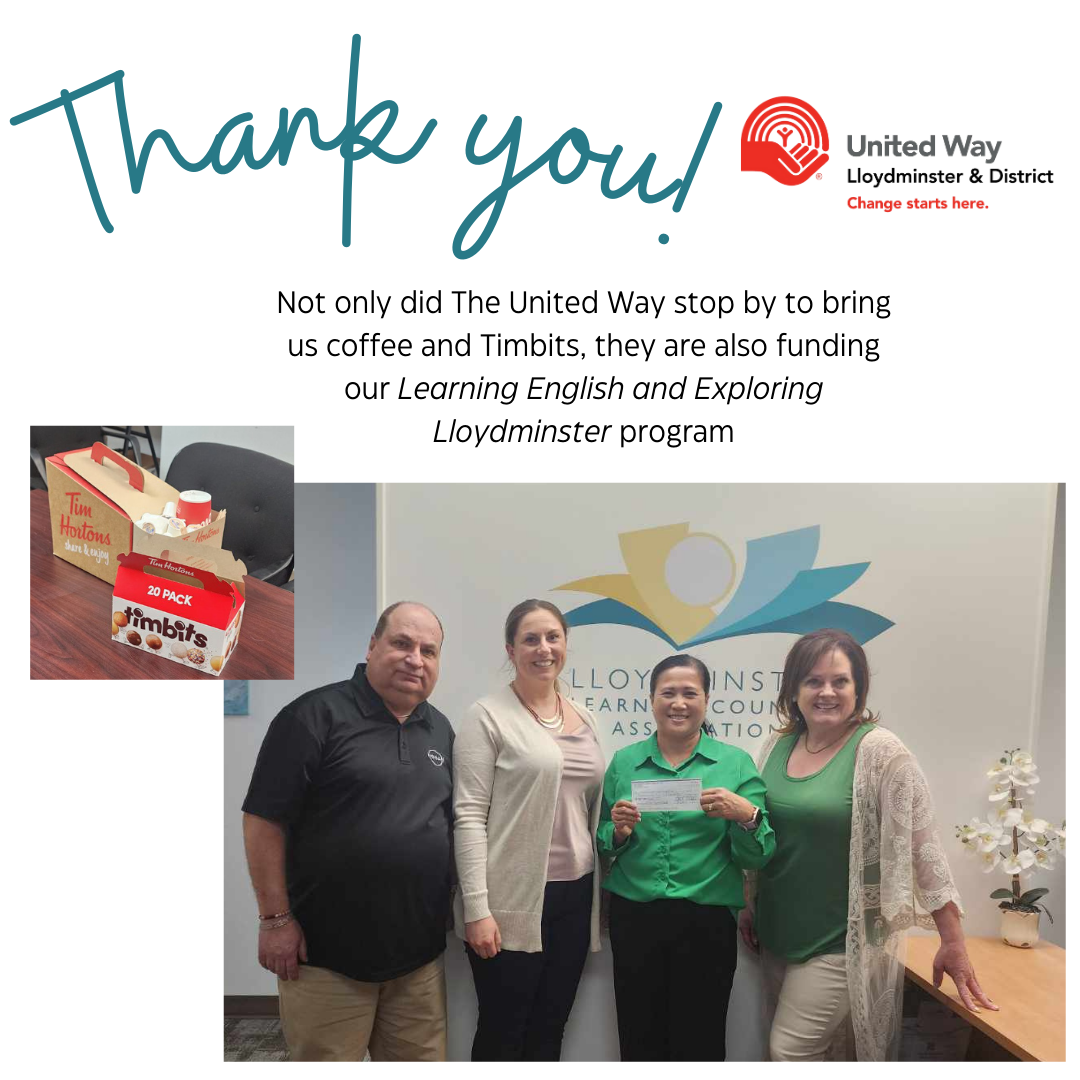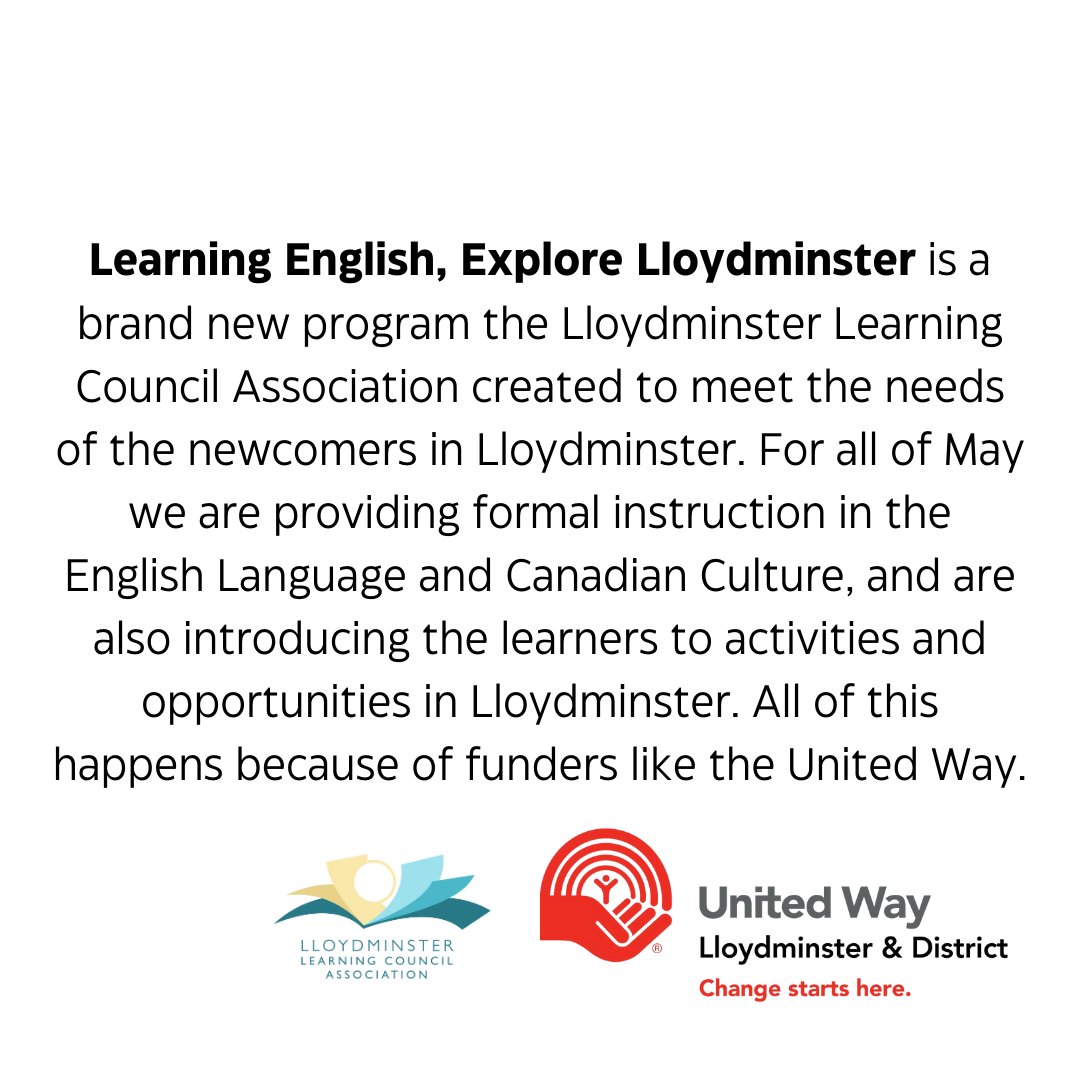 ---
Join other English Language Learners to practice conversational English skills in a multi-level class. This is a less formal class than our regular English Classes. For formal classes, look for registration to open in Fall 2023. Click the link below to register now, or call 780-875-5763 during office hours to speak to our registrar.
---