Events and programming specifically for those 55+
Pen Pal Program
Have some wisdom to share with the younger generation? Want to share some laughs and memories with kids? Join our 2023-2024 Pen Pal Program.
You are matched with an elementary school class in Lloydminster or surrounding area. Thanks to the New Horizons grant through the Government of Canada, we provide you with all the note cards, envelopes and stamps you need to write back and forth for the school year.
We will be taking sign ups for next school year in August, but if you really want to be included and can't wait contact i-learn@lloydlearningcouncil.org or call 780-875-5763 to be added to a wait list. You will need to provide your name, mailing address and an email address or phone number so we can follow up.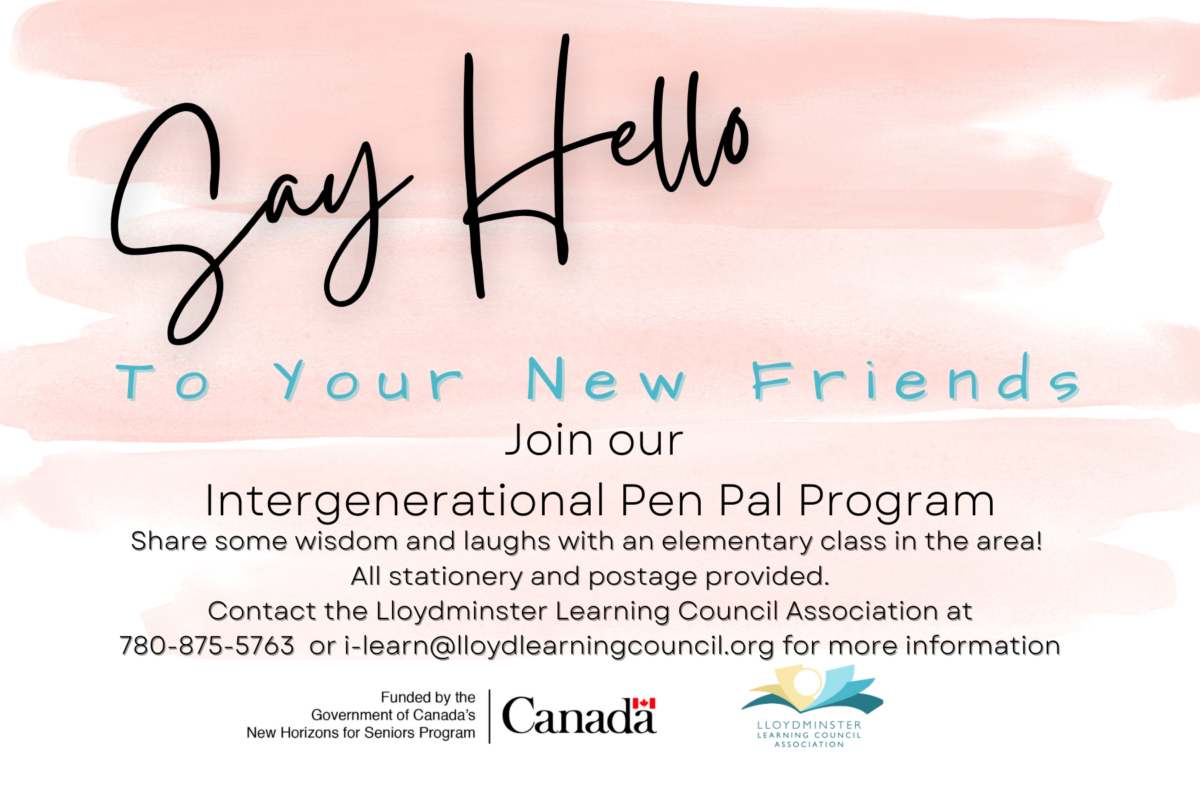 Tech Tutoring for Seniors
Do you have questions about how to use your tablet, smartphone or laptop?
Book FREE lessons with our Tech Tutor to get one-on-one help with your device! Register today using the link below and we will contact you to set up an appointment.
Alternatively, you can book an appointment by email at i-learn@lloydlearningcouncil.org with the subject Technology Tutoring Request, by phone at 708- 875-5763, or visit our office at #202, 5009 48 St, Lloydminster, AB.
National Seniors Day Lunch & Lunch.
October 5, 2023
10am -1pm
Coffee and socializing, followed by a presentation by Neil Harris on the Stages of Retirement and being resilient in aging, and a soup and sandwich lunch.
Please RSVP by Sept 29: fcss@lloydminster.ca or call 780-875-6184 ext 2919
All Seniors Events and Programs