Learn about policing and emergency services
WEDNESDAY: OCTOBER 18
10:30-11:30am
Lakeland College
FEE: no charge
Meant for newcomers to Canada.
Introduction to Constable Flynn, one of the community outreach RCMP officers. Learn the history of the RCMP, how policing works in Canada, when to call 9-1-1, accessing victim services and answering any questions you may have.
Call 780-875-5763 to register.
OFFICE HOURS: Monday to Thursday 8:30am-4:30pm
OFFICE LOCATION: 202-5009, 48 Street. Lloydminster AB.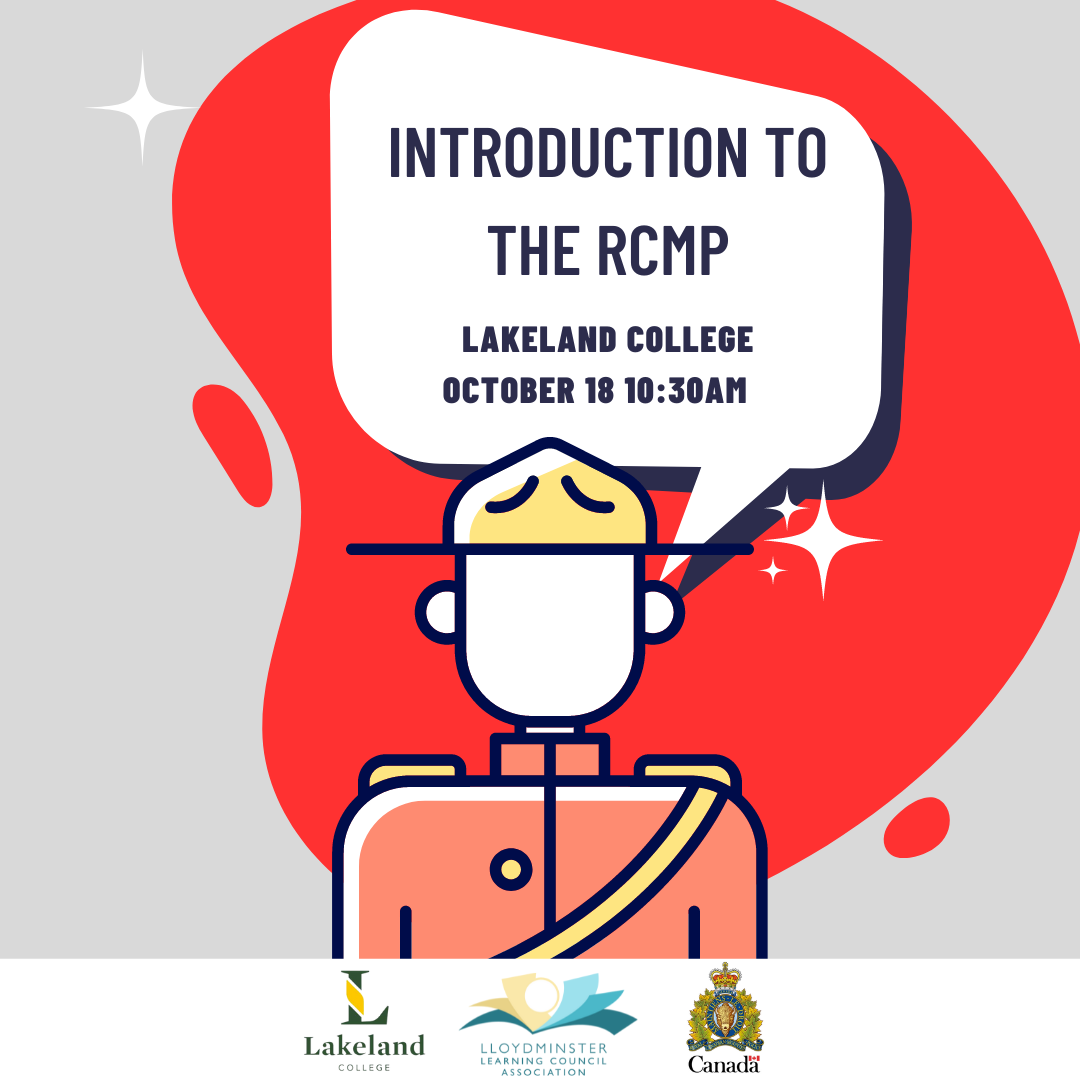 Program sponsored by: